Thursday, SEPTEMBER 12TH
6:00 PM-9:00 PM
LOCATION: Holiday Inn & Suites Nashville DOWNTOWN - CONVENTION CENTER 415 4th Ave S Nashville, TN
Bring your friends for a perfect Girls Night Out (but NOT just for women). This is a stellar lineup for networking, mingling with other ladies in the Nashville area, food, live music, whiskey and bourbon tasting.....
VIP tickets include the opportunity to pick out the Corkdorks Single barrel selection of Weller full proof bourbon with Allisa Henley, of Sazerac at Tennessee. Vouchers will be issued at the time to reserve your bottle for purchase when it arrives at Corkdorks Midtown.
Meet six women at the top of their game producing American whiskey moderated by Straight Up 615's, Cary Ann Fuller, Thursday, September 12th from 6 PM to 9 PM. These industry leading ladies will be talking about their products as they are sampled, explaining the processes they use, the creative drive behind their creations and other insider observations that can only be gleaned from personal experience. These ladies certainly have the experience and the portfolios to prove it! Make sure to secure your seat for this fabulous evening of cocktails, food and music soon!
Expect a lively discussion from the moderated panel and samples of the products from each panelist's distillery. Appearing this year:
Marianne Eaves

Molly Troupe

Ale Ochoa

Eboni Major

Nicole Austin

Allisa Henley
While women are featured, men are welcome to attend & learn, too! (NOT just for women, everyone is welcome!)
VIP | $75 per person | 5:00-9:00 PM
General Admission | $60 per person | 6:00-9:00 PM
(Tickets will sell out quickly)
Women In Whiskey Panelists:
MASTER DISTILLER - SPIRITED VISIONARY
Born in Tennessee and raised in Kentucky, geography alone may have been telling Marianne Eaves that her destiny was to be a whiskey maker. However, it was courage to buck tradition, her creative engineering mind and a voracious appetite for learning that actualized her place in history as Kentucky's First Female Bourbon Master Distiller since Prohibition.
After a fast and early failure in art consignment, Eaves decided to follow her long love of math and science and pursue a degree in Chemical Engineering from the University of Louisville. Little did she realize that she would find herself in a history-making position in which the creative and the scientific would come together. A fortuitous confluence of circumstances – her love of science, analytic mind, exceptional sensory skills, creativity, and a fateful internship choice with Brown-Forman – led to her being the first woman to earn the title of Master Distiller with Castle & Key Distillery in Frankfort.
Eaves has been recognized in Whiskey Advocate Magazine as "the Next Generation" for the bourbon industry, and has been honored by Forbes and included in the 2015 Food & Drink 30 under 30 list. As she stepped into the role of Master Distiller herself, taking on the herculean restoration project of Castle & Key Distillery, she was recognized by Wine Enthusiast Magazine as one of America's Top 40 Under 40 Tastemakers. Her combination of technical knowledge, hands-on experience, specialized palate and focus on thoughtful innovation are a unique formula for her role as Master Distiller. Praise for her recipes come from hobbyist consumers and spirits aficionados alike — her vodka and gin confuses and excites the palette with honest balance and nuanced complexity. The fortunate few who have tasted barrels that are resting at Castle & Key Distillery agree that the future is bright for Eaves and her creations.
As she transitions into her new role as a consultant and ambassador for Kentucky's finest spirit, Eaves is well poised as a leader of the new generation of spirits professionals that will shape the industry. Her role in changing the dynamic in this predominantly male industry is clear. She is proud to be a leader and a face for the movement and rise of women in spirits.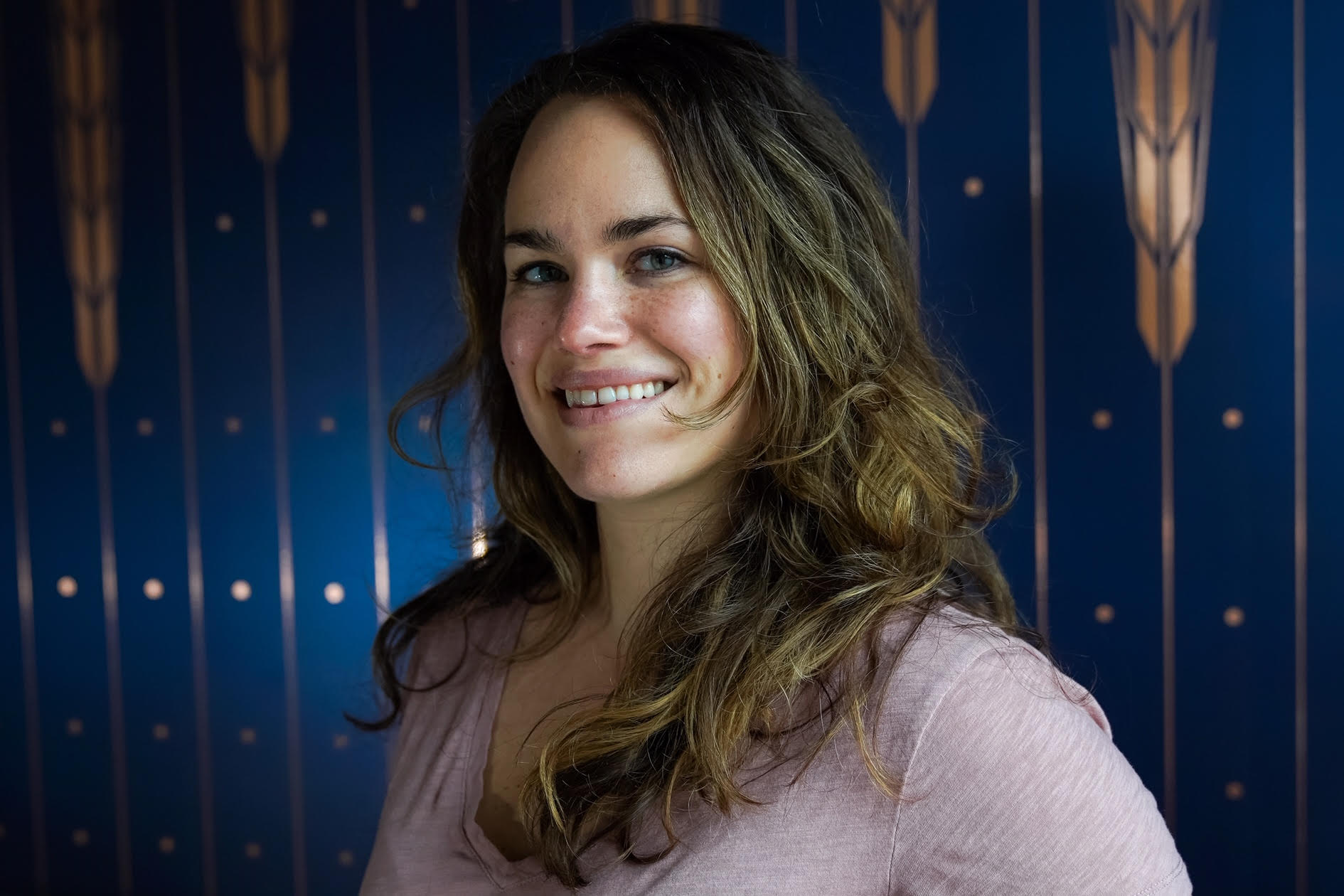 MASTER DISTILLER/ PARTNER AT FREELAND SPIRITS
Molly Troupe is a Partner and Master Distiller at Freeland Spirits, a distillery located in Portland, Oregon. With a Bachelor's degree in Chemistry and a Master's degree in Brewing and Distilling from the acclaimed Heriot-Watt University, she uses her scientific background, creative thought process, and tenacity to make local spirits that showcase her talents as well as the fine local ingredients that Oregon has to offer. In 2017, Freeland Gin was launched and has been followed by Freeland Bourbon and Freeland Geneva. Women are far outnumbered in leadership roles in distilleries and less than one percent of the world's distilleries are owned by women. Freeland Spirits is founded by women and has women in many leadership roles from the distillery floor to the local source of grain and botanicals. As such, Freeland will continue to lead the conversation of women's inclusion in the industry, from the farms, to the production floor, and as owners and founders.
WHISKEY SCIENTIST - FIRESTONE & ROBERTSON DISTILLING CO.
Ale Ochoa, whiskey scientist at Firestone & Robertson Distilling Co. (F&R) spends her days focused on the flavor of whiskey – from maturation, blending, and sensory analysis to research and development - for the production of the award-winning TX Whiskey and TX Straight Bourbon.
Ochoa brings extensive knowledge of the science behind taste, aroma and the senses to the distillery team at F&R, having graduated from Texas A&M University with a bachelor's degree in Food Science and a master's in Animal Science. During her studies, Ochoa spent time working in a sensory kitchen before becoming a research technician in a flavor chemistry lab.
On a daily basis, Ochoa tests samples and quantifies the aromas and flavors of F&R products at every stage of the distillation, maturation, and blending, ensuring that F&R's products maintain the highest standards of quality and consistency.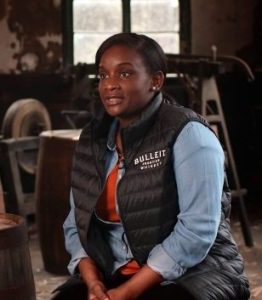 As a whiskey blender for Diageo, Eboni is one of the expert blenders behind brands like Bulleit, George Dickel, and I.W. Harper. A B.S. in food science and technology from Alabama A&M led to a brief stint as an intern with Kettle Chips in Oregon before the whiskey whispers lured Eboni to Louisville. Three years into the job, she's certain she's found her calling… to whiskey.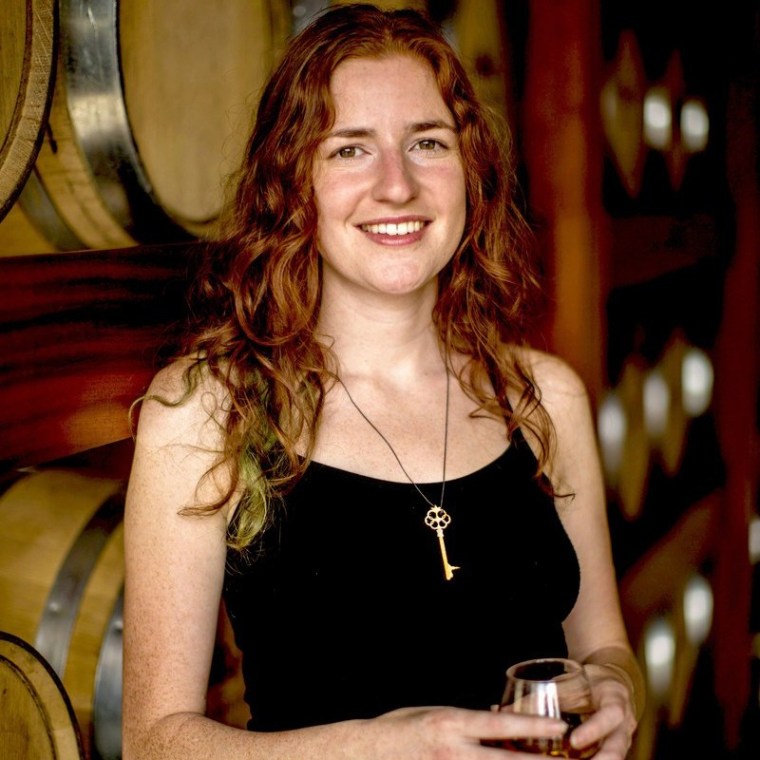 Nicole Austin, an innovative, smart and feisty industry veteran, is taking over the helm at the distillery formerly known as George Dickel in Tullahoma, Tennessee. At the newly named Cascade Hollow Distilling Co., Nicole will act as both distillery manager and distiller. The role of master distiller at George Dickel has been empty since Allisa Henley left the Diageo family in July of 2016, just a year after her mentor John Lunn's departure.
The renaming of the Dickel distillery denotes a turning point; Nicole is expected to head up innovation strategies not only for the George Dickel brand, but also for new and innovative spirit brands for Diageo. This spot on the Tennessee Whiskey Trail has largely been a stepchild in the Diageo portfolio. Nicole is sure to be a breath of fresh air down in the Hollow, and we all should benefit from her presence there.

Nicole left Kings County in 2012 to work with Dave Pickerell's consulting firm and then joined William Grant & Sons as Project Commissioning Engineer at the Tullamore Distillery in Ireland. I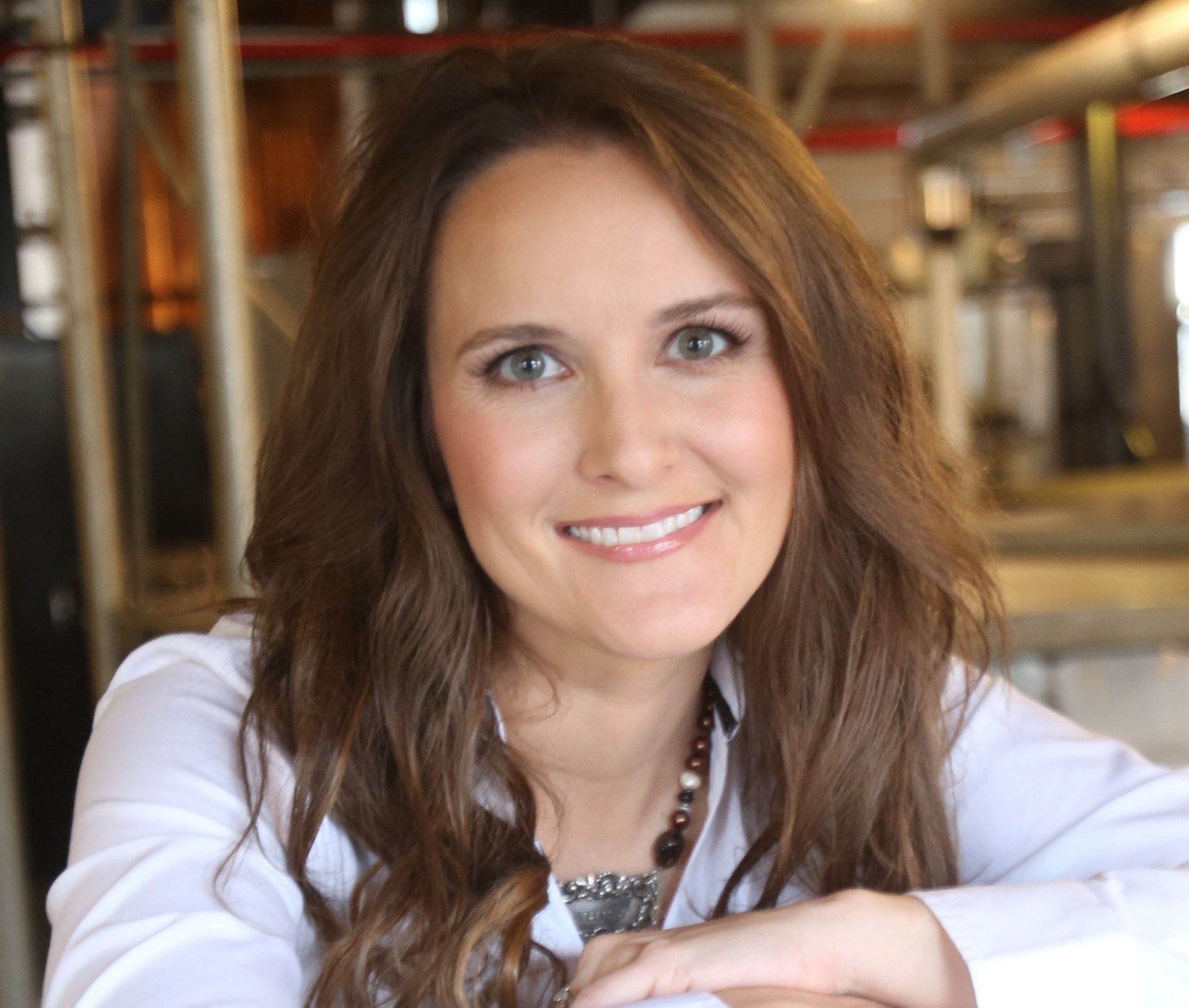 Allisa Henley, Distiller at Sazerac of Tennessee, is a born and raised Tennessean with a passion for all things whiskey. She is especially passionate about Tennessee Whiskey and Bourbon and joined Sazerac of Tennessee in July of 2016. She plays an integral role in the development of Sazerac's new Tennessee Whiskey, along with other fine Tennessee spirits. Henley also was the public face behind the push to move Tennessee operations to Murfreesboro from Newport, in part to be a more accessible stop on the Tennessee Whiskey Trail.
She has worked in the spirits industry for more than 14 years, spending the first part of her career at Diageo. During this time, she wore many hats, including brand marketing, ambassador, educator, and distillery and warehouse operations. She was the first Diageo operations person recognized as a Master of Whiskey. Through her hard work and dedication, she became the Distiller of George Dickel Tennessee Whiskey.
Allisa travels the country sharing her industry experience and knowledge. She can uniquely discuss the business from the distillery and maturing operations side as well as from the marketing and customer perspective. She continues to share her experiences in tastings, seminars, representing women in whiskey, and by hands on education in a distillery setting.